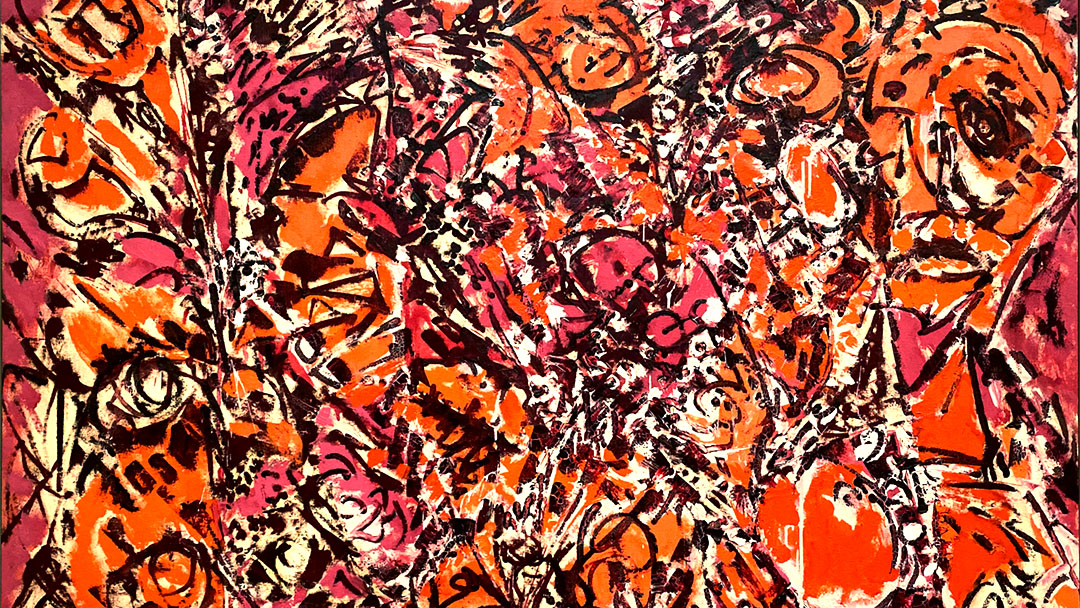 Today we treat ourselves to a special show: Lee Krasner's large retrospective can be seen in the Schirn in Frankfurt.
The show about this pioneer of abstract expressionism is very successful, and the impact of her partially large-format pictures overwhelming! By interspersing the artwork with ample information outlining her sometimes difficult journey into art and in the arts, Krasner's oeuvre acquires an even greater depth than by simply looking at it without this context.
Krasner's video interview about her process-based work enables the visitor to experience much more about an artist in a class of her own. Understanding and compassion develop for a woman whose life oscillated between creative frenzy and personal crises.
I found it difficult to leave this show. Every minute of the visit was a celebration, lengthening my planned outing to the Schirn.