13 of 17 new artists who have been admitted to the BBK since 2018 are now exhibiting their artwork in the shared presentation "The Newcomers to BBK Darmstadt."
This takes place from June 11 to July 11, 2021 in the Atelierhaus Darmstadt – a cultural institution of the city of Darmstadt – in Riedeselstraße 15. Visitors can expect a varied selection from the fields of sculpture, collage & assemblage, graphics, painting, pixography, video and drawing. The opening times are Wednesday 4 p.m. to 8 p.m., Saturday 2 p.m. to 6 p.m. and Sunday 11 a.m. to 4 p.m. The vernissage will take place on Friday, June 11, 2021 at 7 p.m. City Councillor Iris Bachmann will give the welcoming speech.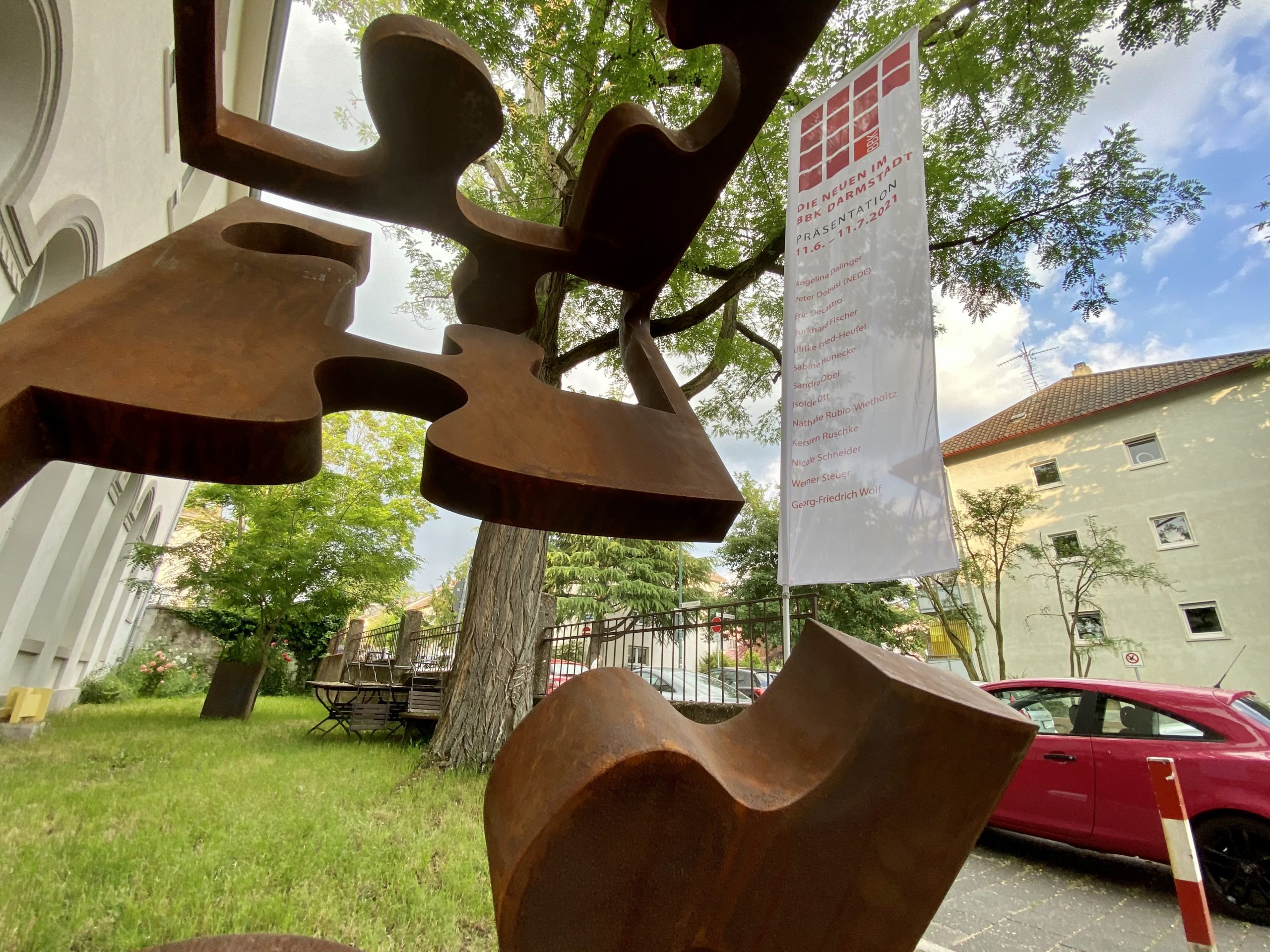 In front of Atelierhaus Darmstadt, Riedeselstrasse 15. Sculpture by Georg-Friedrich Wolf


The participating artists are Angelina Dalinger, Peter Debusi (NEDE), Eric Decastro, Burkhard Fischer, Ulrike Fried-Heufel, Sabine Hunecke, Sandra Obel, Isolde Ott, Nathalie Rubio-Wietholtz, Kersten Ruschke, Nicole Schneider, Werner Steuer and Georg-Friedrich Wolf.
BBK stands for Bundesverband Bildender Künstlerinnen und Künstler (Federal Association of Visual Artists), a professional association for self-employed artists in Germany. With over 10,000 members, organized in 60 state and regional associations, BBK is the largest and most successful artists' organization in the European Union. BBK Darmstadt is one of the regional associations, currently with 92 members.
Membership in BBK gives artists direct access to continuously updated professional information such as exhibition opportunities, calls for proposals and grants.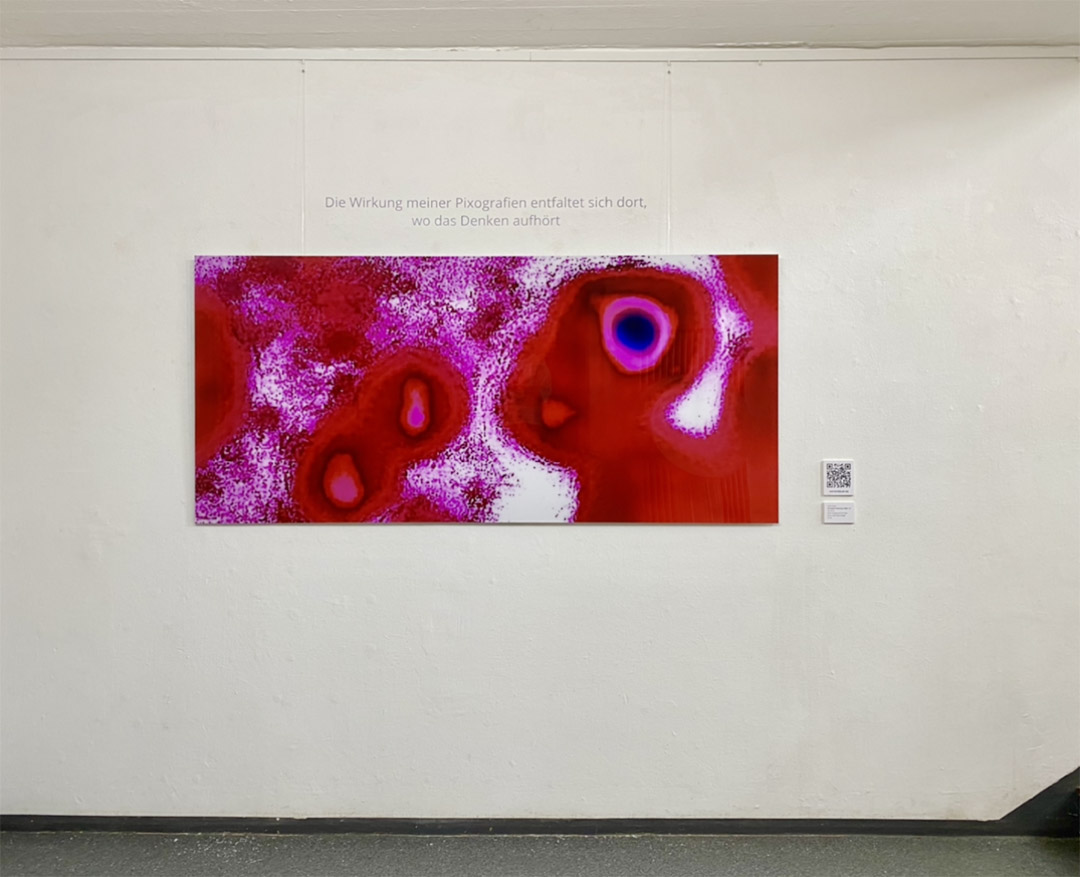 My pixograph Ontological Obsession 0092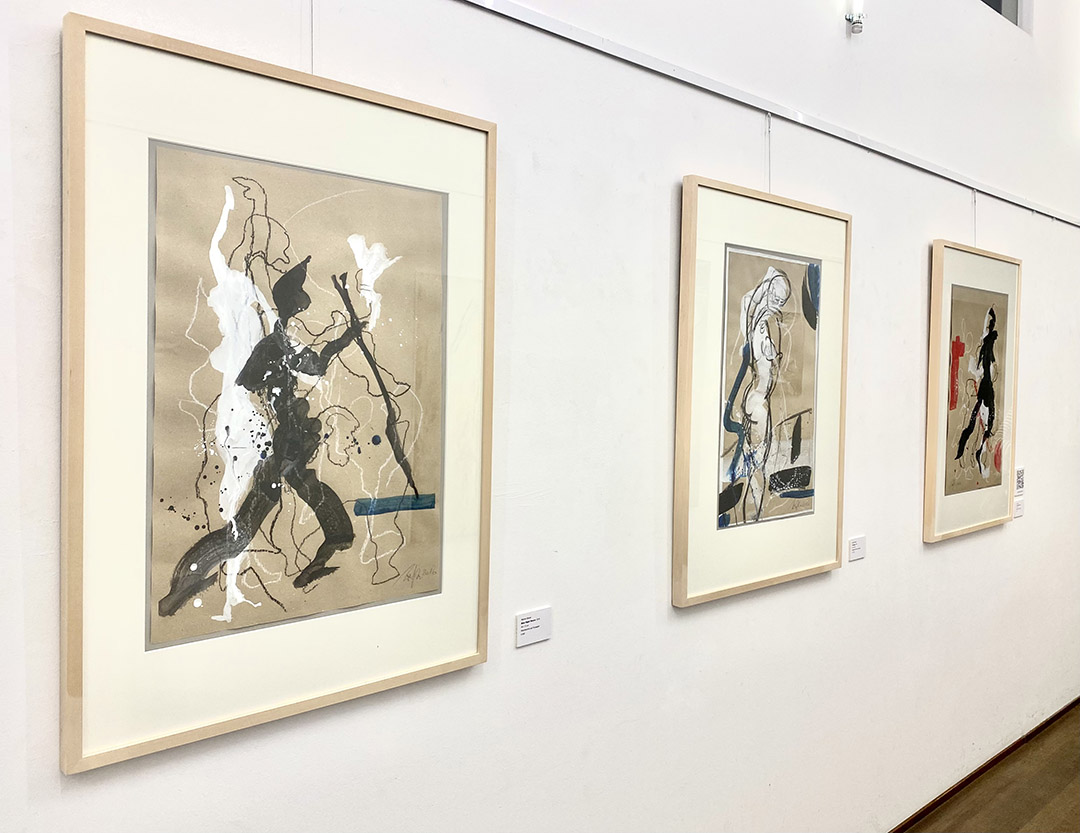 My acrylic painting series Night Dance